Jennifer Norr – Chair
Director of Data Governance at CUNA Mutual Group
Jennifer graduated from Northwestern University's Kellogg School of Business with a master's degree in Business. She joined CUNA Mutual Group in January 2009.

Amy Isaachsen – Treasurer/Vice Chair, Finance
Director, Actuarial Center of Excellence at CUNA Mutual Group
Amy holds a M.S. in Management from the University of Wisconsin-Madison and B.A. in Business Administration with an emphasis in Accounting from Mary Baldwin College in Virginia. Amy has a long career of setting goals and success indicators for the teams she manages, with an emphasis in Financial and Analytic Accounting. 2018 is Amy's first year as a director.
Dave Beck-Engel – Vice Chair, Building
Retired from J.H. Findorff & Son Inc.
Dave and his wife, Terri, have been volunteering at The River for several years. They both took on more active roles in 2016, serving on different committees. Dave is a graduate of UW-Madison with a BS in Civil Engineering. Since his graduation in 1980, Dave worked at Findorff for over 40 years. Dave and Terri have two daughters, Kate and Mackenzie.
Susan Crawford – Vice Chair, Governance
Dane County Circuit Court Judge
Susan Crawford is a Dane County judge presiding over a docket of mostly child welfare and youth justice cases. As a judge working with families in crisis, Judge Crawford daily witnesses the trauma caused by poverty and inequality in our community, especially on children. She is grateful for the opportunity to give back to the community by serving on The River's Board. Judge Crawford is married and has two children. She joined the Board in 2019.
Maggie Immerfall – Secretary
Retired from CUNA Mutual Group
Maggie Immerfall is retired from CUNA Mutual Group where she served as the Chief Ethics and Compliance Officer. She also has executive-level experience in internal audit and major corporate transactions. She graduated from UW-Platteville with degrees in accounting and business finance. Her not-for-profit experience includes nine years on the Board of Directors of the UW Platteville Foundation, and six years as a member of the Audit Committee for Summit Credit Union.
Maggie and her husband, Dan, have lived in Madison for over 30 years. They have two grown children and recently welcomed their first grandchild.
Amy Barrilleaux
Communications Director, Clean Wisconsin
Amy Barrilleaux directs communications for Clean Wisconsin and was recently appointed to the Public Affairs Council of the American Water Works Association. Amy's background is in broadcast and print journalism; she led an award-winning news team as news director for WTDY Radio in Madison and has worked as a newspaper and television reporter, anchor and producer.
Amy and her family have had great experiences volunteering with The River and seeing firsthand the impact this critical organization makes in the lives of Madison families every day.  She is honored to serve on its board.
Shay Santos
Chief Operating Officer at Heartland Credit Union
Shay is passionate about serving our community and appreciates The River's mission. He has over 30 years' experience in the financial services. He has an MBA degree from Edgewood College and a B.S. in Economics from UW-Madison. He and his wife love to travel and are Wisconsin sports fans.
Pat Gallagher
Morning Show Host 106.7 The Resistance/Content Manager Magic 98 at Midwest Family Broadcasting
Pat Gallagher is a native Madisonian and Oregon High School grad, and has worked in radio—pretty much nonstop and pretty much in Madison—since graduating from UW-Platteville.
After a four-year radio stint in Charlottesville, Virginia, where they spent much time exploring the east coast, Pat and his wife Laura returned home to Madison in 2019, where he can now be heard on Magic 98 and 106.7 The Resistance and occasionally on WJJO and 96.7FM/1670AM The Zone, talking about another passion: active sports. Pat is an accomplished triathlete, having completed Ironman Wisconsin several times, as well as the Boston Marathon, the Chicago marathon, and a number of other marathons and triathlons, including one in Galway, Ireland. He's also helped raise thousands of dollars—and awareness—for various charities as an MC, spokesperson, and volunteer, in fact, Pat was first introduced to The River Food Pantry several years ago when he was invited to act as emcee for the Harvest Dinner for Hunger.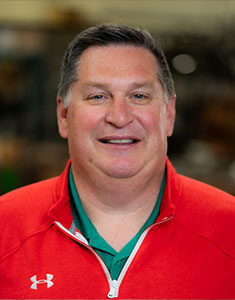 Dan Henderson
Senior Director Compensation at Northwestern Mutual
Dan has been volunteering at The River for many years and joined our Board governance committee in 2020. He's held multiple roles in HR leadership at American Family Insurance, Total Administrative Services Corporation, and is currently the Senior Director of Compensation for Northwestern Mutual Life.   
Dan grew up in Sun Prairie and still resides nearby with his wife, Tracy, and golden retriever, Charlie. Their grown children are also in the Madison area. Dan considers it an honor to work with an organization that is working to end hunger and build a stronger community. 
Matt Boatright-Simon
Founder, Boatright-Simon Picture+Sound
Matt Boatright-Simon (Wikipedia, IMDB) spent many of his formative years in Madison and is thrilled to give back to the community by serving on The River's Board.
Matt is a multiple award-winning stage, television, screen and computational storyteller, and is the founder of award-winning creative technology companies Picture+Sound Agency (Los Angeles + Madison) and SPEAK.STUDIO, a podcast platform.
Matt is a pioneer in experimentation and development of emerging technologies, and is a thought leader in the space META, VR adoption, audio content, and connecting diverse stories to diverse audiences. He graduated from and rowed for the University of Wisconsin, Madison.
Syed Abbas
Director of Education and Training, Slipstream
Syed Abbas is the Director of Education and Training at Slipstream, a Madison-based non-profit organization focused on renewable energy.
In 2019, Syed ran for District 12 alderman and was honored to be elected to the position on the Madison City Council. The following year, his colleagues on the Common Council voted him Vice President of the Council. In 2021, Syed was re-elected District 12 alderman. The following month, he was elected President of the Common Council. Syed was the first South Asian to serve as an alder in the City of Madison, the first South Asian Vice President of the Common Council, and the first South Asian elected President of the Madison Common Council.
Syed is a steadfast champion of environmental sustainability, equity and advancing racial justice. He is a Board Member for the United States Green Building Council Market Leadership Advisory Board. In 2022, he was honored and pleased to join The River Food Pantry Board of Directors. As an immigrant from Pakistan, he believes in nurturing your community and helping out your neighbor.
G Thao
Technology Project Manager, American Family Insurance
G is a Technology Project Manager at American Family Insurance. He supports the operational excellence and strategy of the Agency technology team.
As a Madison native and first-generation Hmong American, G has witnessed the hardships caused by the lack of nutrition, resources, and education in the Hmong community. G is grateful and honored to give back to the community by serving as a board member of The River Food Pantry where he aims to bring new ideas and connections. He is married and has three children.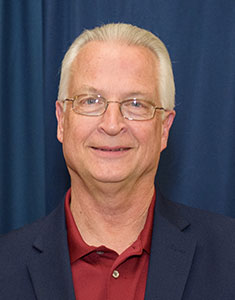 Steve Sachtjen – Director Emeritus
Retired from 44-year career in financial services, the last 12 years with Morgan Stanley
I've been a supporter of The River since day one. I can still vividly recall the first Friday night pantry session, where volunteers with varied, diverse backgrounds all coming together with the same mission, to serve. The relationships built between volunteers, as well as shoppers, is just incredible. Once, a shopper personally asked me to pray with him. As a man of faith, that moment has stuck with me over the years.
My wife, Shari, and I have seven grandchildren who are all very active in sports. We have a beautiful cottage in Wild Rose, where I happily spend many hours fishing. My father was my hero. He was trustworthy, caring and a great public servant.
Rhonda Adams – Ex Officio
Executive Director of The River
Rhonda was officially named Executive Director of The River Food Pantry in December 2020. She has seamlessly assumed the role of interim executive director since June 2020, a reason why The River has never missed a beat throughout the pandemic. She brings decades of leadership experience from the U.S. Army, Avon Products, and The River, where she has served nine years in multiple director roles.
Read Rhonda's full bio here.