Jennifer Zisser – Chair
Director of Executive Office – Family and Philanthropy at TASC
I first volunteered at The River Food Pantry in early 2015 with fellow TASC co-workers during a public shopping session. It was truly an amazing experience, I saw really great people doing really great things and I knew I wanted to be a part of it.
Since then, I've become involved by organizing a volunteer session where TASC employees provided their talent of marketing, leadership, communications, etc. to The River staff.
I joined the Executive Board and not long after; became the Board Chair. The River's team, both staff and volunteers, are providing more than just food for the people that come for assistance. It feels amazing to be a part of this team.
Charles McLimans – President
President/CEO of The River
Charles McLimans has led as President and CEO of The River Food Pantry since 2017. Focused on moving The River into a larger location and expanding its services by 2020, he oversees all organizational strategies, while facilitating collaborative opportunities to achieve a fully nourished community.
Prior to The River, McLimans had served as the president and CEO of anti-hunger organizations including Feeding America Eastern Wisconsin—Wisconsin's largest food bank—and Loaves and Fishes Community Services—a leading hunger relief and anti-poverty organization in the Chicago area recognized for its innovative food and collective impact programs.
McLimans began his quest to solve hunger in 2006 as a volunteer with Loaves and Fishes, whose board of directors ultimately asked him to lead the organization. For the past 12 years, McLimans has successfully guided and inspired aggressive, innovative and visionary solutions to food insecurity and poverty issues.
Dan Strum – Treasurer
Vice President, Business Banking at Town Bank
Dan studied marketing and professional golf management at Ferris State University. He is married and has two children. Dan has been on the Executive Board at The River for 4 years. He brings a sharp financial expertise and business knowledge to The River.
Cindy Witt – Vice Chair, Advancement
First Vice President, Wealth Advisor and Witt Goninen Group at Morgan Stanley
I have been involved with The River Food Pantry for about six years.  I have been a member of the Marketing Committee and am now a member of the SOAR Committee.  I have also been involved with the two major River Food Pantry fundraisers "Feed The Need" and "The Harvest Dinner" for several years.
My personal food story:  The first time I attended a River Food Pantry event, I met a man who spoke about having to choose between buying his children new shoes or buying food!  Fortunately, this man heard about the services provided by The River and was able to feed his family AND buy his children the shoes they needed!  There are too many people right here in Madison that have to make these tough choices every day!  I believe if we have been blessed in this life, we should share our blessings!
Jennifer Norr – Vice Chair, Finance
Vice President of Marketing and Strategy for CUNA Mutual Retirement Solutions at CUNA Mutual Group
Jennifer graduated from Northwestern University's Kellogg School of Business with a master's degree in Business. She joined CUNA Mutual Group in January 2009. Prior to joining the Retirement team, she was the director of Customer Operations Support. This is Jennifer's first year on The River's board of directors.
Dave Beck-Engel – Chair, Building Committee
President at J.H. Findorff & Son Inc.
Dave and his wife, Terri, have been volunteering at The River for 5 years. They both took on more active roles in 2016, serving on different committees. Dave is a graduate of UW-Madison with a BS in Civil Engineering. Dave has been working at Findorff since his graduation in 1980. Dave and Terri have two daughters, Kate and Mackenzie.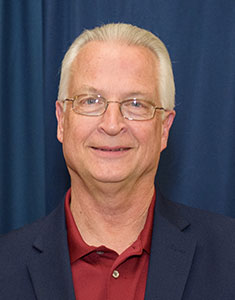 Steve Sachtjen – Director Emeritus
Retired from 44-year career in financial services, the last 12 years with Morgan Stanley
I've been a supporter of The River since day one. I can still vividly recall the first Friday night pantry session, where volunteers with varied, diverse backgrounds all coming together with the same mission, to serve. The relationships built between volunteers, as well as shoppers, is just incredible. Once, a shopper personally asked me to pray with him. As a religious man, that moment has stuck with me over the years.
My wife, Shari, and I have seven grandchildren who are all very active in sports. We have a beautiful cottage in Wild Rose, where I happily spend many hours fishing. My father was my hero. He was trustworthy, caring and a great public servant.
Karl Sachtjen
SVP Commercial Relationship Manager & CRE Commercial Real Estate (CRE) Relationship Manager
Karl comes to The River with over 25 years of banking experience. He focuses on developing long-term relationships with real estate developers who focus on multi-family, student housing and commercial office space. He has a B.S. in Criminal Justice, Psychology, and Business.
Jorge Aguilar
Human Resources Director at World Council of Credit Unions
Jorge comes to The River with a bounty of professional HR experience. Specific experience in Human Resources includes strategic workforce planning, talent management, and employee relations. Prior experiences in Finance & Accounting included cost analysis, business analysis and financial reporting in large corporations. Senior Professional of Human Resources (SPHR), SHRM Senior Certified Professional.Bilingual professional (English-Spanish) with broad experience in various business functions. 2018 is Jorge's first year as a director.
Amy Isaachsen
Director, Actuarial Center of Excellence at CUNA Mutal Group
Amy holds a M.S. in Management from the University of Wisconsin-Madison and B.A. in Business Administration with an emphasis in Accounting from Mary Baldwin College in Virginia. Amy has a long career of setting goals and success indicators for the teams she manages, with an emphasis in Financial and Analytic Accounting. 2018 is Amy's first year as a director.
Jim Sirianni
Branch Manager, Stifel Investments
Jim comes to The River with 15 years of experience as a Branch Manager of Financial Services in Wisconsin, as well as a MSW from UW-Madison. Jim has served six years at the State Board on Aging and Long Term Care and is a Co-founder of The Connors Home in Monona, WI. Jim is married to his wonderful wife Melissa. They have a black lab named Harvey. Jim is an avid curler and gentleman forester. 2018 is Jim's first year as a director.
Kristi Kavanaugh
Co-owner, Kavanaugh Restaurant Supply
Bio coming soon!
Advancement Committee
| | | | | |
| --- | --- | --- | --- | --- |
| Rhonda Adams | Terri Beck-Engel | John McCracken | David York | Linda Bergren |
| Becca Carpenter | Jacob Hamus | Charles McLimans | Jennifer Zisser | Jim Sirianni |
| Steve Tate | Cindy Witt | Ted Witt | Kristi Kavanaugh | Steve Sachtjen |
Finance Committee
| | | | | |
| --- | --- | --- | --- | --- |
| Amy Isaachsen | Charles McLimans | Jennifer Norr | Dan Strum | Steve Stephenson |
Governance Committee
| | | | |
| --- | --- | --- | --- |
| Jennifer Zisser | Charles McLimans | Sue Carter | Jorge Aguilar |
Executive Committee
| | | | |
| --- | --- | --- | --- |
| Jennifer Zisser | Charles McLimans | Dave Beck Engel | Jennifer Norr |
| Cindy Witt | Sue Carter | Dan Strum | |