Jennifer Zisser – Chair
Community Member at Large
I first volunteered at The River Food Pantry in early 2015 with fellow TASC co-workers during a public shopping session. It was truly an amazing experience, I saw really great people doing really great things and I knew I wanted to be a part of it.
Since then, I've become involved by organizing a volunteer session where TASC employees provided their talent of marketing, leadership, communications, etc. to The River staff.
I joined the Executive Board and not long after; became the Board Chair. The River's team, both staff and volunteers, are providing more than just food for the people that come for assistance. It feels amazing to be a part of this team.
Dave Beck-Engel – Vice Chair, Building
Vice Chairman at J.H. Findorff & Son Inc.
Dave and his wife, Terri, have been volunteering at The River for 5 years. They both took on more active roles in 2016, serving on different committees. Dave is a graduate of UW-Madison with a BS in Civil Engineering. Dave has been working at Findorff since his graduation in 1980. Dave and Terri have two daughters, Kate and Mackenzie.
Jennifer Norr – Vice Chair, Finance
Vice President of Marketing and Strategy for CUNA Mutual Retirement Solutions at CUNA Mutual Group
Jennifer graduated from Northwestern University's Kellogg School of Business with a master's degree in Business. She joined CUNA Mutual Group in January 2009. Prior to joining the Retirement team, she was the director of Customer Operations Support. This is Jennifer's first year on The River's board of directors.
Cindy Witt – Vice Chair, Advancement
Retired; First Vice President, Wealth Advisor and Witt Goninen Group at Morgan Stanley
I have been involved with The River Food Pantry for about six years.  I have been a member of the Marketing Committee and am now a member of the SOAR Committee.  I have also been involved with the two major River Food Pantry fundraisers "Feed The Need" and "The Harvest Dinner" for several years.
My personal food story:  The first time I attended a River Food Pantry event, I met a man who spoke about having to choose between buying his children new shoes or buying food!  Fortunately, this man heard about the services provided by The River and was able to feed his family AND buy his children the shoes they needed!  There are too many people right here in Madison that have to make these tough choices every day!  I believe if we have been blessed in this life, we should share our blessings!
Jorge Aguilar – Secretary
Human Resources Director at World Council of Credit Unions
Jorge comes to The River with a bounty of professional HR experience. Specific experience in Human Resources includes strategic workforce planning, talent management, and employee relations. Prior experiences in Finance & Accounting included cost analysis, business analysis and financial reporting in large corporations. Senior Professional of Human Resources (SPHR), SHRM Senior Certified Professional.Bilingual professional (English-Spanish) with broad experience in various business functions. 2018 is Jorge's first year as a director.
Dan Strum – Treasurer
Vice President, Business Banking at Town Bank
Dan studied marketing and professional golf management at Ferris State University. He is married and has two children. Dan has been on the Executive Board at The River for 4 years. He brings a sharp financial expertise and business knowledge to The River.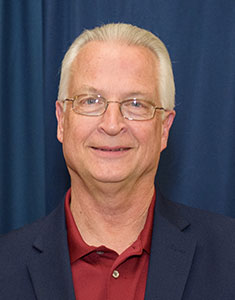 Steve Sachtjen – Director Emeritus
Retired from 44-year career in financial services, the last 12 years with Morgan Stanley
I've been a supporter of The River since day one. I can still vividly recall the first Friday night pantry session, where volunteers with varied, diverse backgrounds all coming together with the same mission, to serve. The relationships built between volunteers, as well as shoppers, is just incredible. Once, a shopper personally asked me to pray with him. As a man of faith, that moment has stuck with me over the years.
My wife, Shari, and I have seven grandchildren who are all very active in sports. We have a beautiful cottage in Wild Rose, where I happily spend many hours fishing. My father was my hero. He was trustworthy, caring and a great public servant.
Karl Sachtjen
SVP Commercial Relationship Manager & CRE Commercial Real Estate (CRE) Relationship Manager
Karl comes to The River with over 25 years of banking experience. He focuses on developing long-term relationships with real estate developers who focus on multi-family, student housing and commercial office space. He has a B.S. in Criminal Justice, Psychology, and Business.
Amy Isaachsen
Director, Actuarial Center of Excellence at CUNA Mutal Group
Amy holds a M.S. in Management from the University of Wisconsin-Madison and B.A. in Business Administration with an emphasis in Accounting from Mary Baldwin College in Virginia. Amy has a long career of setting goals and success indicators for the teams she manages, with an emphasis in Financial and Analytic Accounting. 2018 is Amy's first year as a director.
Jim Sirianni
Branch Manager, Stifel Investments
Jim comes to The River with 15 years of experience as a Branch Manager of Financial Services in Wisconsin, as well as a MSW from UW-Madison. Jim has served six years at the State Board on Aging and Long Term Care and is a Co-founder of The Connors Home in Monona, WI. Jim is married to his wonderful wife Melissa. They have a black lab named Harvey. Jim is an avid curler and gentleman forester. 2018 is Jim's first year as a director.
Kristi Kavanaugh
Co-owner, Kavanaugh Restaurant Supply
Bio coming soon!
Georgia Allen
Co-Founder & CEO of Soaring Independent Cooperative
Georgia Allen, is the Co-Founder & CEO of Soaring Independent Cooperative, a worker-owned home care agency in Madison, WI. Georgia has 13 years of healthcare experience in client service, administrative, management roles and a passion for aligning business operations to serve others. Each professional experience provided skills for quality management, utilization review, care management, training, process and procedure development, and cost-saving methods, all while keeping excellent customer service at the forefront.
Through personal, cultural and family experience, Georgia understands the domino effects of mental, physical and generational trauma due to discrimination, inequality and lack of equity. The combination of Georgia's professional and personal experience allows her to recognize and respect the range of factors that influence an individual's values and experiences. Georgia brings her background to help organizations understand the mental models of the people they serve to create policies, procedures, resource flows and opportunities to build flourishing communities. 
Georgia is excited to start her first year with The River Food Pantry.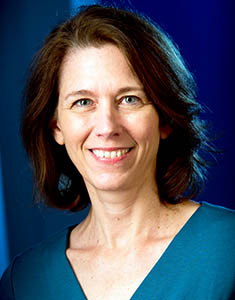 Susan Crawford
Dane County Circuit Court Judge
Susan Crawford is a Dane County judge presiding over a docket of mostly child welfare and youth justice cases. As a judge working with families in crisis, Judge Crawford daily witnesses the trauma caused by poverty and inequality in our community, especially on children. She is grateful for the opportunity to give back to the community by serving on The River's Board. Judge Crawford is married and has two children. She joined the Board in 2019.
Amy Barrilleaux
Public Information Officer, Madison Water Utility
Amy Barrilleaux directs communication, media relations, and public outreach for Madison Water Utility and was recently appointed to the Public Affairs Council of the American Water Works Association. Amy's background is in broadcast and print journalism; she led an award-winning news team as news director for WTDY Radio in Madison and has worked as a newspaper and television reporter, anchor and producer.
Amy and her family have had great experiences volunteering with The River and seeing firsthand the impact this critical organization makes in the lives of Madison families every day.  She is honored to serve on its board.
Angela Jenkins
Program Manager, American Family Insurance
Angela has over 15 years of experience in technology and pharmacology research and development with an extensive background in leadership, process improvement, change and program management.  She is community focused and driven.  Angela served as the board president for her neighborhood association for three consecutive terms and currently sits on the board for Olbrich Botanical Society. She is currently a program manager at American Family Insurance.  Angela also speaks five languages and lives on the eastside of Madison with her husband, two children, two dogs, and a cat.
Executive Committee
| | | | |
| --- | --- | --- | --- |
| Jennifer Zisser | Dave Beck-Engel | Jennifer Norr | Cindy Witt |
| Jorge Aguilar | Dan Strum |   |   |
Governance Committee
| | | | |
| --- | --- | --- | --- |
| Jennifer Zisser | Jorge Aguilar | Susan Crawford |   |
Advancement Committee
| | | | | |
| --- | --- | --- | --- | --- |
| Cindy Witt, Chair | Terri Beck-Engel | John McCracken | David York | Linda Bergren |
| Becca Carpenter | Jacob Hamus | Amy Barrilleaux | Jennifer Zisser | Jim Sirianni |
| Steve Tate | Rhonda Adams | Ted Witt | Kristi Kavanaugh | Steve Sachtjen |
| Susan Pierce Jacobsen | John DeSimone | Katie Selz |   |   |
Finance Committee
| | | | | |
| --- | --- | --- | --- | --- |
| Amy Isaachsen | Rhonda Adams | Jennifer Norr | Dan Strum | Bob Garrison |
Building Committee
| | | | | |
| --- | --- | --- | --- | --- |
| Dave Beck-Engel, Chair | Karl Sachtjen | Jennifer Zisser | Charles McLimans | Vic Villacrez |
| Lee Cole | Joe Gallagher | Mike Menard | Steve Holzhauer | Denny Skaanning |
| Wayne Morris |   |   |   |   |