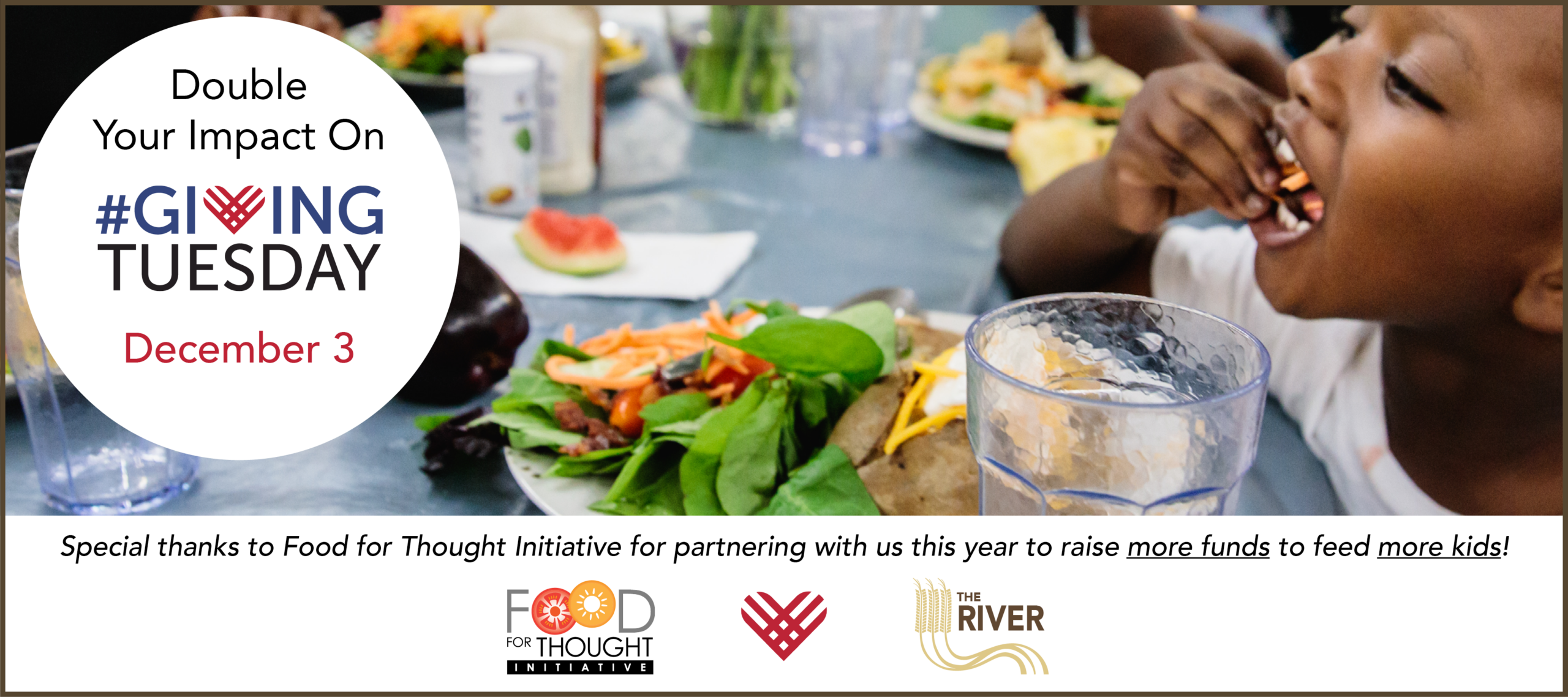 Join us on Dec. 3 for #GivingTuesday, a global day of giving! Last year, you raised $30,000 for The River, plus a $30,000 match, for a grand total of $60,000 to end hunger in our community.
This year, we're collaborating with Food for Thought Initiative (Food4TI) to raise more funds to feed more kids! Your gifts will once again have DOUBLE the impact and will be matched up to $35,000, thanks to generous donors.
Our goal is to raise $35,000. Here's how you can help:
Become an ambassador of The River and Food4TI:

Follow us on The River's Facebook and Food4TI's Facebook to learn about our missions, see success stories and discover other ways you have helped our organizations positively impact lives in our community.
Like, comment and share our posts all day on Dec. 3 to help us reach new followers and supporters, and celebrate generosity!

Make a gift on Giving Tuesday and encourage others to make giving a part of their holiday season.
With your help, we can achieve a fully nourished community!