We are thrilled to recognize over 50 local food retailers as Food Waste Fighters for their significant donations of food and supplies in 2021 to The River to nourish Dane County households facing food insecurity. We applaud their commitment to minimizing food waste and supporting our community!
Thanks to the Food Waste Fighters and many other supporters, The River was able to recover a total of 1.6 million pounds of food and supplies—that would have otherwise gone to waste—for our community in 2021.
Click the arrows below to scroll through the images.
ALDI, Madison East donated 10,843 pounds of food
ALDI, Sun Prairie donated 4,474 pounds of food
ALDI, Madison West donated 18,908 pounds of food
Alpha Baking Company donated 9,775 pounds of bread
AtlantisValley Foods donated 33,886 pounds of prepared food
Costco, Middleton donated 165,650 pounds of food and supplies
Family Dollar, North donated 3,179 pounds of food and supplies
Festival Foods donated 89,507 pounds of food
Fresh Madison Market donated 21,299 pounds of food
Gordon Food Service donated 12,175 pounds of food
Hy-Vee, East donated 166,651 pounds of food
Kwik Trip #187 donated 9,694 pounds of food
Kwik Trip #529 donated 4,252 pounds of food
Kwik Trip #531 donated 11,252 pounds of food
Kwik Trip #949 donated 8,962 pounds of food
Kwik Trip #952 donated 2,341 pounds of food
Kwik Trip #953 donated 3,455 pounds of food
Kwik Trip #954 donated 1,574 pounds of food
Kwik Trip #955 donated 9,758 pounds of food
Kwik Trip #958 donated 10,807 pounds of food
Kwik Trip #960 donated 7,390 pounds of food
Kwik Trip #962 donated 7,158 pounds of food
Kwik Trip #963 donated 7,631 pounds of food
Kwik Trip #964 donated 2,489 pounds of food
Kwik Trip #1023 donated 7,774 pounds of food
Kwik Trip #1510 donated 16,082 pounds of food
Kwik Trip #1513 donated 15,242 pounds of food
Kwik Trip #1513 donated 4,379 pounds of food
Little Caesars Pizza, East donated 10,587 pounds of pizza
Little Caesars Pizza, West donated 12,685 pounds of pizza
Little Caesars Pizza, South donated 8,744 pounds of pizza
Metcalfe's Market, Hilldale donated 26,071 pounds of food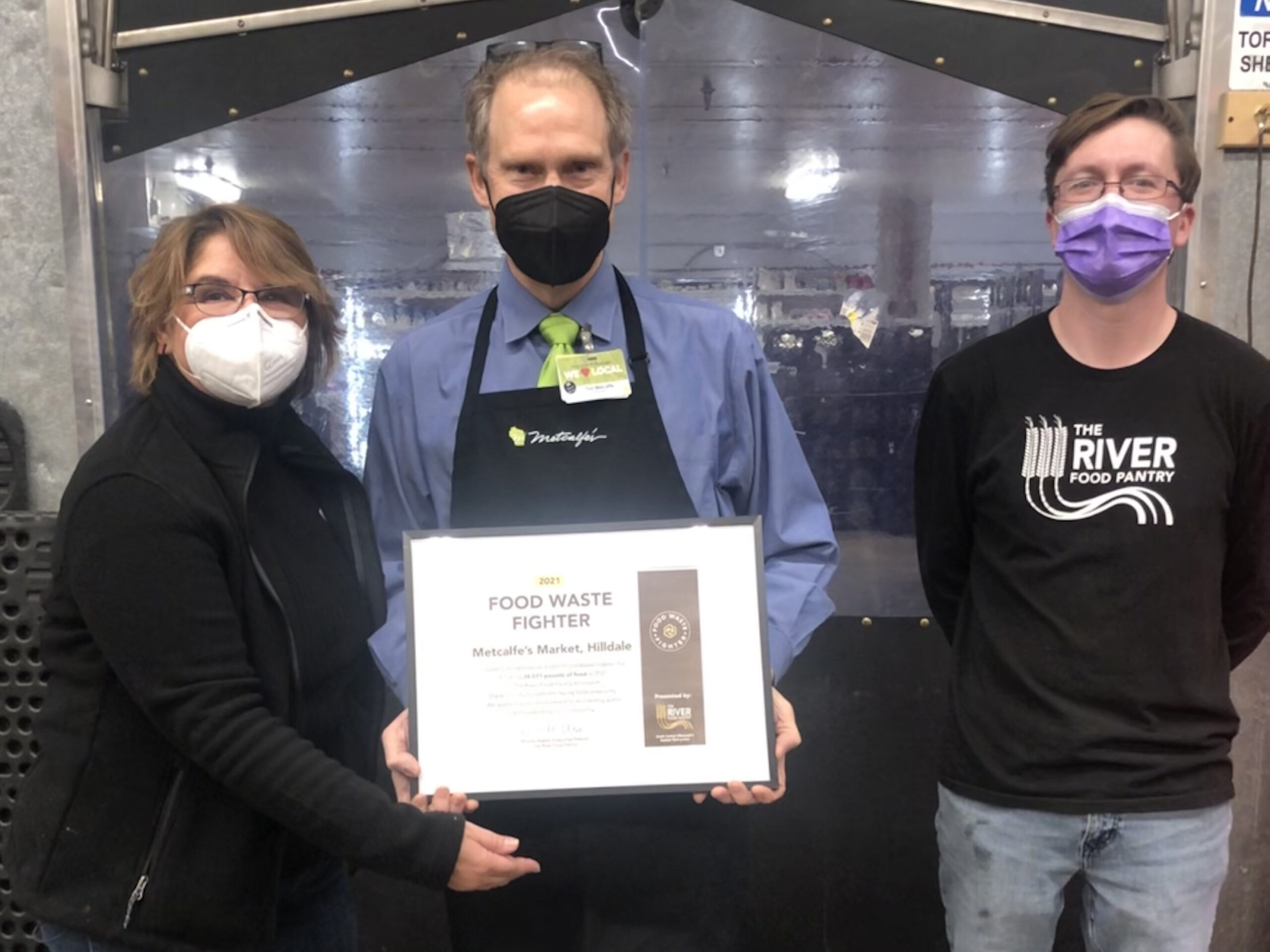 Metcalfe's Market, West Towne donated 70,021 pounds of food
Metro Market donated 53,199 pounds of food
Peet's Coffee donated 6,120 pounds of coffee
Pick 'n Save, Century donated 17,553 pounds of food and supplies
Pick 'n Save, Junction donated 11,919 pounds of food and supplies
Pick 'n Save, Shopko donated 20,741 pounds of food and supplies
Princeton Club, East donated 1,773 pounds of food
Princeton Club, West donated 4,684 pounds of food
Target, Hilldale donated 86,744 pounds of food and supplies
Target, Madison East donated 29,852 pounds of food and supplies
Target, Madison West donated 70,583 pounds of food and supplies
Target, Sun Prairie donated 83,856 pounds of food and supplies
Trader Joe's donated 34,402 pounds of food and supplies
Walmart #1138 donated 6,880 pounds of food and supplies
Walmart #2335 donated 86,058 pounds of food and supplies
Walmart #3857 donated 194,937 pounds of food and supplies
Whole Foods Market donated 84,551 pounds of food
Willy Street Co-op, East donated 4,224 pounds of food
Willy Street Co-op, North donated 16,461 pounds of food
Willy Street Co-op, West donated 2,275 pounds of food