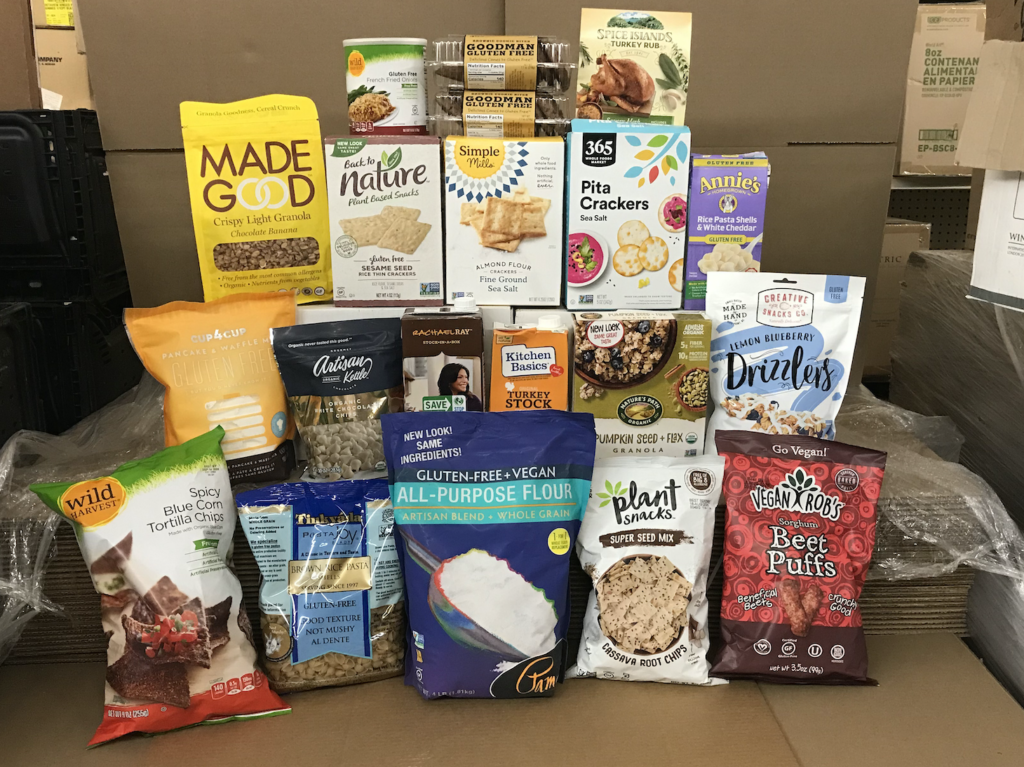 The River now offers free boxes of gluten-free food through its curbside grocery distribution on Tuesday–Friday from 10am–3pm.
"Thanks to client feedback, we recognized a growing need for gluten-free food," said Rhonda Adams, Interim Executive Director of The River. "Thanks to donor support, we can now offer this medically important option to those facing food insecurity in our community."
The River consulted the UW-Madison Department of Nutritional Sciences for advice on selecting healthy food options for those with celiac disease. Each box contains a changing variety of gluten-free items, including flour, snacks, noodles and more. Clients must request the gluten-free option from a volunteer or employee when picking up curbside groceries.
"We believe anyone living with food allergies and food intolerance should have access to the diet they need, especially during this pandemic," Adams said.
Learn more about The River's COVID-19 response at www.riverfoodpantry.org/covid-19-updates.