COVID-19 Impact
How is The River Food Pantry responding to COVID-19?
We've adapted our services to meet the growing nutritional needs of food-insecure households in Dane County for the duration of the pandemic. We've increased our hours of distribution and now provide:
A bountiful supply of groceries, including perishable and non-perishable foods, for thousands of local households to pick up curbside at The River once a week.
Pre-bagged lunches for children and adults delivered on non-school days through Munch, The River's mobile lunch program, to 10 low-income neighborhoods.
To-go meals for families to take home through FAM (Family At-Home Meals).
Deliveries of groceries and meals to homebound households across Dane County through River Delivers.
Online grocery orders to provide client choice through ePantry.
Thanks to your support, from March 16, 2020–November 30, 2021 The River served: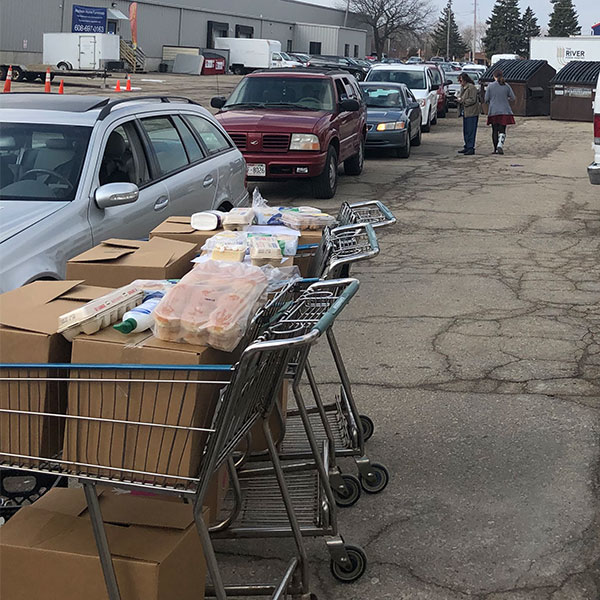 pounds of food and supplies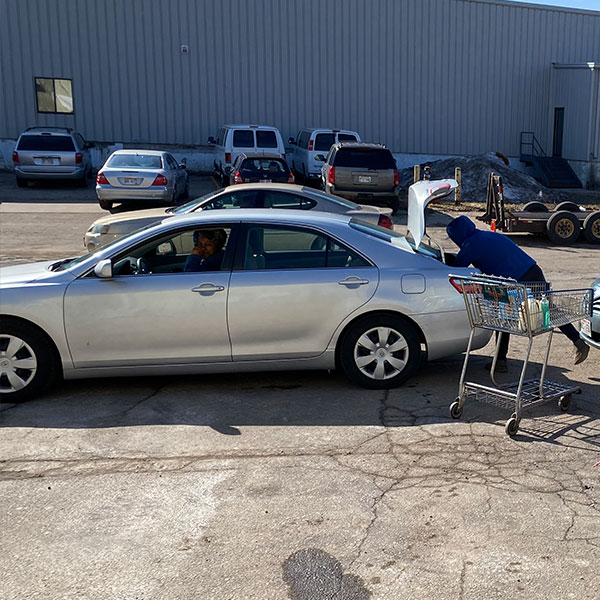 lunches to children and adults through our mobile lunch program, Munch
to-go meals through FAM (Family At-Home Meals)
deliveries of groceries to the homebound through River Delivers
online grocery orders through ePantry
WORTHY OF NOTE:
3,516​ new families in Dane County have registered to pick up curbside groceries and meals
New registrations per month increased by 21% compared to before COVID-19.
Each household has taken home an average of 115 pounds of emergency food and supplies per visit.
Munch has distributed an average of 175 mobile lunches per day to children in 10 low-income neighborhoods: Oak Park Terrace, Ridgecrest, Vera Court, Parkcrest Apartments, Brentwood Parkway, Packers Townhouse, Northport Apartments, Kipling Drive, Kennedy Heights as well as Darbo-Worthington.