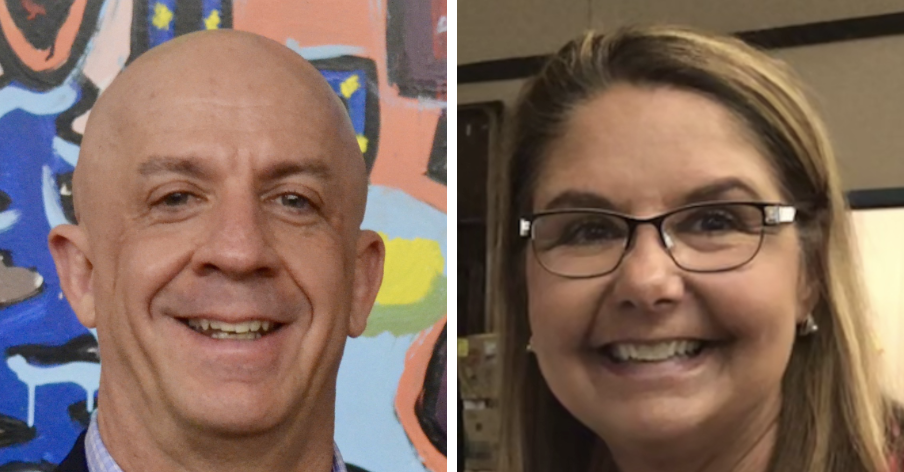 MADISON, Wis. — May 8, 2020 — Charles McLimans has announced his resignation as President and CEO of The River Food Pantry. After three years at The River, McLimans will depart on June 12 to become CEO of Holy Wisdom Monastery, starting July 1.
"I look forward to continuing my relationship with The River as a volunteer, donor and friend, however I feel called and prepared to serve my faith community, Holy Wisdom Monastery," said McLimans. "This transition is a way for me to further integrate my faith and professional lives, which are both very important to me."
On Tuesday, The River's Board of Directors appointed Vice President and Director of Advancement Rhonda Adams to serve as Interim Executive Director upon McLimans' departure.
"We thank Charles for his three years of service. He has done an incredible job in advancing the mission of The River and setting the organization on course for continued success," said Jennifer Zisser, The River's Board Chair. "The board unanimously and enthusiastically named Rhonda Adams as the interim leader. For as long as I've been associated with The River, I've been inspired by Rhonda's servant-leadership and her can-do attitude. She embodies the values of The River and together we will carry on with the mission."
Prior to her current role, Adams served as The River's Director of Operations for several years.
"As The River's interim leader, I will continue my dedication to our staff, volunteers, donors, community and to all whom we serve" said Adams, who celebrated seven years of working at The River on Wednesday.
# # #
About The River Food Pantry
Serving Dane County since 2006, The River Food Pantry provides food, resources and faith to build a stronger community. The River's COVID-19 Emergency Food Fund provides free curbside groceries and supplies, as well as free mobile lunches for children in nine low-income neighborhoods. As the area's busiest food pantry, The River serves over 1,000 households every week in pursuit of its vision: a fully nourished community. 
Media Contacts
Charles McLimans
President & CEO
charles@riverfoodpantry.org
608-440-0099
Jennifer Zisser
Board Chair
jennifer.zisser@gmail.com
608-358-3637
Becca Carpenter
Communications Manager
becca@riverfoodpantry.org
414-745-8060